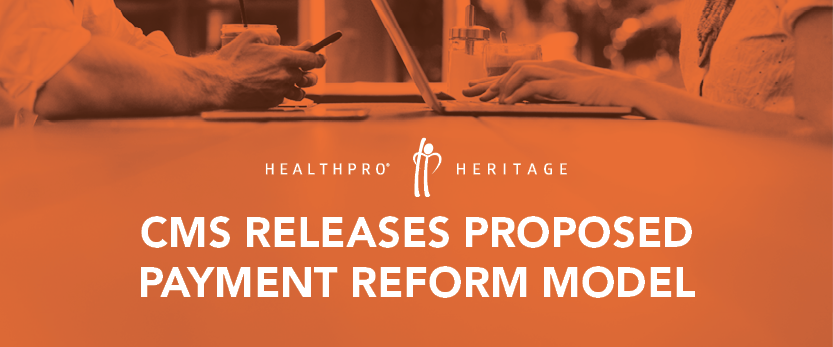 Communication Is Key to Success!
HealthPRO® Heritage is preparing initial training/details related to Friday's CMS announcement, as well as details related to our philosophy and strategy for tackling the New World of payment reform. Our management teams will participate in internal trainings this week so we are best able to answer your questions and support your strategy.

Register now for our webinar on Friday, May 4, 2018 at 12:00 PM EST.
---
On Friday, April 27, Centers for Medicare and Medicaid Services (CMS) released the 2019 Proposed Rule. Our industry has been anxiously awaiting this announcement since April 2017's Advanced Notice Pre Rulemaking (ANPRM) which proposed the Resident Classification System, Version 1 (RCS-1).
Read More