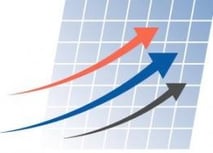 The American Health Care Association (AHCA) recently announced that a new measurement tool for 30-day hospital readmissions among skilled nursing providers is now available to its members. Developed by PointRight, Inc., AHCA incorporated the risk-adjusted rehospitalization metric, OnPoint-30™, into the Association's data tracking software, Long Term Care (LTC) Trend Tracker.
Previously, skilled nursing hospital readmission data were reliant on Medicare claims data, which did not account for differences in risk among patients and resulted in a two-year lag time before data were available. OnPoint-30 uses Minimum Data Set (MDS) 3.0 data and is risk-adjusted, giving providers access to rehospitalization data within four to six months of submitting their information to the Centers for Medicare and Medicaid Services (CMS). Skilled nursing providers can compare their hospital readmission rates to their peers from local to national levels.
"This rehospitalization data is not only important in helping our members improve, but will demonstrate our profession's value in the health care continuum," said Dr. David Gifford, MD, MPH, and Senior Vice President of Quality and Regulatory Affairs at AHCA. "Facilities can show local hospitals how they can help reduce readmission rates in the area. Nationwide, we can show that skilled nursing is making a concerted effort to improve quality care by reducing rehospitalizations and also reducing costs."
LTC Trend Tracker is a web-based software tool available at no cost to AHCA members. Users can generate online reports to track, organize, identify, benchmark, examine and compare all aspects of the organization. Currently, 929 organizations and 5,250 facilities utilize the software.
--
external source; Feb 2013