HealthPRO® Heritage Expands into Key States in the South with Acquisition of Summit Health & Rehab
April 10, 2018. HealthPRO® Heritage completed the acquisition of Summit Health & Rehab on March 30, 2018.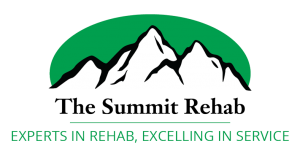 Summit Rehab, based in Summit, MS, provides contract therapy services to skilled nursing facilities, hospitals, schools, home health agencies, and outpatient clinics. The Company has expanded consistently since founded by owner Charles Bates in 2001, servicing 46 contracts across Mississippi, Alabama, and Louisiana. Kelly Crawford, Chief Executive Officer, will continue to lead Summit Rehab and help position HealthPRO® Heritage for continued growth in the southern market.
"We are thrilled to partner with HealthPRO® Heritage and benefit from their health care reform expertise, proactive approach to compliance, depth of clinical support, and scale," said Bates, founder of Summit Rehab. CEO Crawford adds, "We have built a loyal partner base due to our commitment to total care and HealthPRO® Heritage shares our mission for highly compliant, client-centered care."
"We are excited to partner with Summit Rehab to support our diversification strategy, while adding depth to our management team in the areas of schools, hospitals, and behavioral health," commented HealthPRO® Heritage CEO John Heller. "Summit Rehab will also expand our footprint into two (2) new states adjacent to our core market."
# # #
About HealthPRO® Heritage
HealthPRO® Heritage is an independently owned, diversified provider of therapy management and consulting services across the spectrum of care. The Company operates in 32+ states, employs more than 9,000 therapists, and has earned a reputation for innovation, compliance, and sophisticated use of technology to optimize patient and business level outcomes.