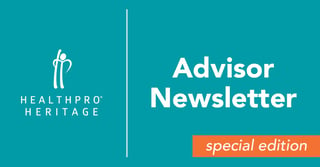 Background
Staffing within long-term care (LTC) facilities significantly affects the care delivered to residents. In August 2015, CMS amended the Requirements for Participation for LTC facilities to require electronic submission of staffing data. According to specifications established by CMS, the data submitted through the PBJ will be the number of hours direct care staff are paid to work each day, auditable back to other verifiable information. PBJ data is intended to eventually replace data submitted on the CMS–671 Form. However, facilities are required to continue to submit the CMS-671 Form during their annual survey until instructed otherwise.

Payroll-Based Journal Public Use File
CMS will post data to be viewed by LTC facilities, stakeholders, and general public to ensure transparency. The PBJ Public Use File will be available on the CMS website beginning November 1, 2017. The first file posted will include data submitted by facilities for Q1-2 2017 (submitted by May 15 and August 14 deadline, respectively.) Data submitted after the deadline will not be posted. CMS will continue to post subsequent data each quarter as available. Data to include total number of hours submitted for each day for nursing services job categories (e.g., registered nurse, licensed practical nurse, and nurse aides). Also to be included: facility's census for each day as calculated using minimum data set (MDS) submissions. Files do not include any calculations of measures. Instead, files include raw number of hours that providers have submitted and have real-time access to view on their own.

CMS will continue to post information on the Nursing Home Compare website to indicate the status of data submitted by providers, and may update the methodology used to display icons or ratings to encourage more complete and accurate submissions. Staffing measures posted on the Nursing Home Compare website and used in the Five Star Quality Rating System are currently calculated using information submitted by facilities on the CMS-671 Form. CMS intends to replace these staffing measures (e.g., nursing hours per resident per day) using PBJ data in 2018.

Questions about how this will affect your facility?
Contact HealthPRO®/Heritage today!