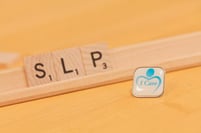 In April 2013, there were a total of 392 SLP's employed at Heritage Healthcare.
American Speech-Language-Hearing Association (ASHA) - There are 166,000 members and affiliates who are audiologists, speech-language pathologists, speech, language, and hearing scientists, audiology and speech-language pathology support personnel, and students.

ASHA began in 1925 at an informal meeting of the National Association of Teachers of Speech (NATS) in Iowa City, IA.
Growth of Speech-Language Pathologists - expected 23 percent from 2010 to 2020.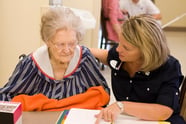 Speech-Language Pathologists held about 123,200 jobs in 2010. Almost half of all speech-language pathologists work in schools. Most others work in healthcare facilities. Some work in patients' homes.
Speech-Language Pathologists diagnose and treat communication and swallowing disorders in patients.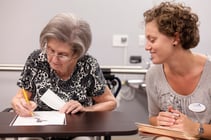 Speech-Language Pathologists typically need at least a master's degree. They must be licensed in most states; requirements vary by state.
Communications disorders affect approximately 46 million Americans.
There are over 240 Speech Pathology Graduate Programs in the United States.
Click here to search for available 'SLP' positions at Heritage Healthcare