The following is from NASL: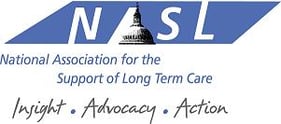 President Barack Obama's Fiscal Year (FY) 2016 Budget, officially unveiled on February 2, sets out initiatives that achieve about $1.8 trillion in deficit reduction, primarily from reforms to health programs, our tax code, and immigration. It also ends the automatic 2 percent across-the- board spending cuts known as sequestration. The President's Budget is not taken up by Congress per se, but in the health care area, Congress often selects proposals for later use in legislation—particularly proposals with cost savings.
Medicare Highlights. The Budget FY 2016 includes a package of Medicare legislative proposals within the Center for Medicare and Medicaid Services (CMS) that is projected to save $423 billion over 10 years. Most notably, the Budget calls for Congress to pass the bipartisan, bicameral agreement from last year on a replacement to the Medicare Sustainable Growth Rate (SGR) formula, and support for the Medicare extenders, such as the therapy exceptions process for outpatient therapy caps, and the work geographic practice cost index floor at 1.0.
The Budget includes a set of new proposals that would be of interest to NASL member companies, including those that would: implement bundled payments for post-acute care providers; implement value-based purchasing for additional providers, accelerate physician participation in high quality and efficient healthcare delivery systems, and pay the same Medicare rates for services provided in hospitals and doctors' offices. There are several proposals that were included in last year's Budget, such as: lowering the funding threshold for the Independent Payment Advisory Board; reducing Medicare coverage of bad debts, excluding certain services from the in-office ancillary services exception; and encouraging the appropriate use of Inpatient Rehabilitation Facilities.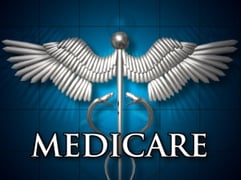 Reforming the Medicare Appeals Process. Additionally, the President's Budget includes several reforms that address the efficiency of the Medicare appeals system and reduce the backlog of appeals awaiting adjudication at the Office of Medicare Hearings and Appeals (OMHA). The Budget invests new resources at all levels of appeal to increase adjudication capacity and implements new strategies to alleviate the current backlog.
The Department of Health and Human Services (HHS) asks for an additional $53 million for OMHA in FY 2016. This amount includes $36 million in new initiatives for CMS to engage in discussion with providers to resolve disputes, and funding for greater participation in Administrative Law Judge Hearings at OMHA. The Budget would also expand adjudicatory capacity in new field offices in order to address the backlog in the number of appeals and maintain the quality and accuracy of its decisions. It includes a package of legislative proposals that provide new authority and additional funding to address the backlog. OMHA has several proposals that would be broader, and consolidate appeals across all levels of the appeals process.