August 21 is National Senior Citizens' Day. The day was created on August 19, 1988 by President Ronald Reagan. He issued Proclamation 5847.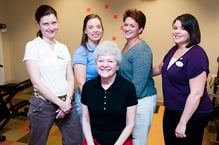 This proclamation created Senior Citizens' Day on August 21. The day is a day to recognize senior citizens and the contributions they have made throughout their lives. Senior citizens should celebrate the day however they want to celebrate it. However, those who are not yet senior citizens should recognize and respect senior citizens on this day (although that should be done every day, it is especially important on this day). Here are five ways to celebrate National Senior Citizens' Day.
Visit with Your Grandparents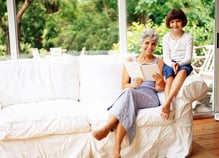 Go over to your grandparent's house or have them come to yours. Visit with them and give them a day to enjoy learning about what you are doing in life.
Take Your Grandparents Out to Eat
Take your grandparents to a restaurant. You treat them to the meal and don't make them pay. If they keep insisting on paying, ask the restaurant if they'll honor the senior citizens discount and still let you pay.
Help Your Grandparents
Go over to your grandparents house and help them out by doing chores. You can do whatever they need to have done such as washing the dishes, folding laundry, or mowing the lawn.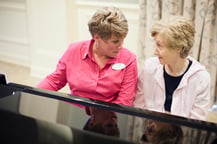 Spend Time with Senior Citizens You Know
If you do not have grandparents in the area, spend time with senior citizens in the area that you know.
Volunteer at a Nursing Home
Many senior citizens end up alone in nursing homes. Volunteer at a nursing home. This is often as easy as reading to senior citizens. Some nursing homes even allow volunteers to bring dogs to visit the senior citizens. They usually love having the company of a dog.

(to see complete article from -- Bridget Ilene Delaney, Yahoo Contributor; click here - http://voices.yahoo.com/five-ways-celebrate-national-senior-citizens-day-8932965.html)