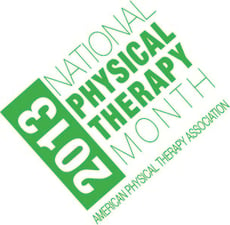 This month, Heritage Healthcare celebrates and honors our Physical Therapists (PT) and Physical Therapist Assistants (PTA) as well as all those that have chosen Physical Therapy as a profession. This is an opportunity to highlight the fact that PTs and PTAs are trusted experts in restoring and improving motion, and can improve an individual's quality of life. These professionals also assist in keeping individuals healthy, fit, active and in many cases allow them to avoid surgery and long-term use of prescription medications.
Here are some facts about Physical Therapy that you may find interesting.
- As of 7/31/2013, Heritage Healthcare employs 1,114 PTs and PTAs.

- As of 2011, there were 198,600 licensed physical therapists in the US.

- Currently, most PT education curricula culminate in a Doctor of Physical Therapy (DPT) degree. But, many currently practicing PTs hold a Master of Physical Therapy degree and some hold a Bachelor's degree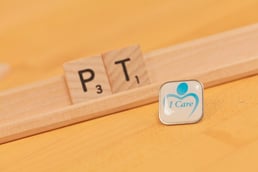 - According to CAPTE, as of 2012 there are 25,660 students currently enrolled in 210 accredited PT programs in the United States.
Job Outlook, 2010-20: 39% (Much faster than average)
According to CAPTE, as of 2012 there are 10,598 students currently enrolled in 280 accredited PTA programs in the United States.
- PTAs may deliver treatments and physical interventions for patients under a care plan established by and under the supervision of a Physical Therapist.
Work Environment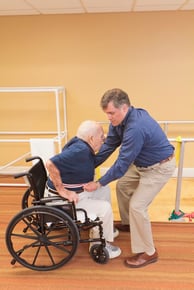 As shown below, most physical therapists worked in offices of health practitioners or hospitals in 2010:
Offices of health practitioners 37%
Hospitals; state, local, and private 28%
Home health care services 10%
Nursing and residential care facilities 7%
Self Employed 7%
Other 11%
Specialty areas include: Cardiovascular & Pulmonary, Clinical Electrophysiology, Geriatric, Integumentary, Neurological, Orthopedic, Pediatric, Sports
The American Physical Therapy Association (APTA) is an individual membership professional organization representing more than 85,000 member physical therapists (PTs), physical therapist assistants (PTAs), and students of physical therapy.
If you are interested in reviewing our available PT and PTA positions, please click this link to search our openings throughout 16 states.

(*information from several sources)