Improving Medicare Post-Acute Care Transformation
The IMPACT Act was signed into Law on October 6, 2014 and has been compared to such significant pieces of legislation in post-acute care as OBRA '87 and the BBA of '97! IMPACT stands for Improving Medicare Post-Acute Care Transformation and has two main areas of focus; new reporting requirements as well as the intention of using this to transform the Medicare post-acute care (PAC) payment system. Heritage Healthcare is ready to take on these requirements with you!
Reporting Requirements
Standardized Patient Assessments
A set of data elements will be collected upon admission and discharge through the current patient assessment instruments being used across the PAC continuum; the IRF-PAI, MDS, OASIS, etc.
Data elements will include:
- Functional status
- Cognitive function and mental status
- Special services (chemo, dialysis, ventilator)
- Medical condition and impairments
- Prior functional levels
- Other categories as determined by the Secretary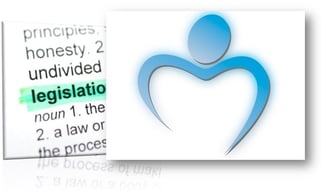 Quality Measures
SNFs, IRFs, LTCHs must begin reporting on quality measures by October 1, 2016, and by January 2017 for HHAs.
At a minimum, must contain the following quality domains:
- Functional status and changes in function
- Skin integrity and changes in skin integrity
- Medication reconciliation
- Incidence of major falls
- Patient preferences
Resource Use Measures
By October 1, 2016, Secretary shall specify "resource use" reporting requirements.
- Medicare spending per beneficiary
- Discharge to community
- Hospitalization rates of potentially preventable readmissions
Payment Transformation and Opportunities for Providers
MedPAC is required to provide a report to Congress by June 30, 2016 to evaluate new payment systems.
Providers can use the requirements set forth in this legislation to tout specialties and demonstrate successes related to both clinical and financial outcomes. The ability to take higher acuity patients will bode well for SNF providers, reinforcing a lesser cost setting with exceptional outcomes. Consistent quality measures will level the playing field and allow referral sources a clearer picture of what providers are truly accomplishing.
As a therapy partner, Heritage Healthcare is ready for these changes. Our therapists are utilizing data elements from the Care Tool related to functional outcomes and our therapy management system is prepared for these requirements from a therapy perspective. We look forward to working collaboratively to meet and exceed the expectations of our patients and all of our customers.

Original Heritage Healthcare document