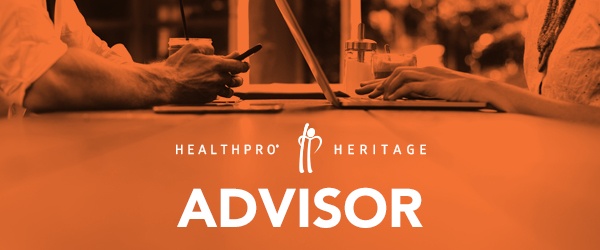 Define Your Value Proposition
If you are a Life Plan or Senior Living Community, the time is now for you to understand your value proposition.
Life Plan and Senior Living Communities are in a unique position to be THE strategic solution to a growing marketplace need. Hospitals are seeking partners to lower overall cost, and Seniors don't always want to go to Skilled Nursing Care. Your community can be the cornerstone of a win-win-win strategy to support patients and a network of care providers in your area.
First, ask whether your Life Plan/Senior Living Community is prepared to leverage these newly identified opportunities.
Readiness Checklist Requirements:
Are you a medical model in AL/IL/PCH?
Can the nursing care at your community adequately support residents with higher acuity needs? Can you take those higher acuity needs?
Have you established a network of preferred home health partners to strategically optimize clinical/financial outcomes?
Do you have a rehab provider that offers strategic operational/marketing support along with the full continuum of therapy services (including outpatient services and collaborations with home health)?
If the answer is "YES" to these four (4) "Readiness Checklist Requirements" then your community is an opportune position.
For those Life Plan Communities and Senior Living Communities that answer "NO" to these important questions, HealthPRO® Heritage offers the following preliminary ideas to spark your imagination.
Enhance your value proposition for the hospital partners in your network
Establish a direct admit program in a skilled nursing facility (SNF). In this scenario, your community is a next step for Seniors who experience a non-emergent issues at home. Example: Seniors who fail to take medications, experience a fall, etc. Rather than visiting the ER, your community can offer this alternative solution if you work closely with local MDs/ERs/managed care organizations to get this program off the ground.
Leverage personal care (PC) or assisted living (AL) capabilities by offering a short-stay program
Provide well-coordinated care between your nursing staff, home health and potential outpatient services in scenarios where there isn't a qualifying 3-night stay, such as a patient undergoing hip replacement who lives home alone.

This innovative program offers a less expensive option for those private pay patients who prefer your community to a SNF stay. Consider the trend of a growing market for short-stay programs that offer a private room, around-the-clock nursing and on-site outpatient therapy until ready to return home independently. Your community should be taking advantage of this census-stabilizing opportunity!
Care ReDesign initiatives to ensure an operational/strategic foundation is in place
Process for consistent communication with your hospital partners and managed care organizations
Review your clinical capabilities, and define admission criteria
A well-defined communication pathway for your team re: new admissions
Rigor around nursing assessment at time of admission
Readmission mitigation strategies (e.g.: risk assessment and clinical rounding)
Clarity re: expectations for home health and outpatient care
Advanced discharge planning process
Enlist the support of a forward-thinking rehab provider to serve as "the glue" in building cross-continuum services
The safe, efficient transition for seniors between levels of care is akin to a new frontier in quality care delivery, and Life Plan Communities and Senior Living Communities are well-positioned to be in the driver's seat to offer optimal solutions. The steps outlined above provide a glimpse at a well-thought out approach to building and sustaining your value proposition with far-reaching implications. Fortify your census, grow your network and position your community for success!
Contact HealthPRO® Heritage to optimize the value propositions of your Life Plan or Senior Living Community!
---

Survey Tip of the Month

Surveyors will look for triggers on and off-site; observations may focus on altered diet, wounds and weight loss. Observations will include:
Are residents getting the supervision that they need during meals (especially residents who eat in their rooms and trigger for one of the areas listed above)?
Is feeding equipment present and utilized properly?
If feeding assistants are part of the facility culture, what are the policies and are they being adhered to?
What is the policy for food storage (especially food that is brought in by families)? Are families educated regarding the policy?
Positioning during meal times will be a focus during observations on all units.
---
Three Easy Steps in Response to More MDS Changes
EDUCATE
Make Sure Your MDS Team is Up-To-Date. On October 1, 2018 new version of the Data Specifications for the MDS RAI Manual Version 1.16.0 goes into effect. Three types of updates are outlined in the most recent draft version (released January 2018):
technical corrections/revisions addressing grammar or punctuation,
items modified for clarification, and
new/modified items addressing the SNF Quality Reporting Program.
Also note that several changes specific to Section GG admission and discharge reporting intervals are included.
Read More