by Geralyn Magan. Published in Senior Housing News on: Jan 18, 2012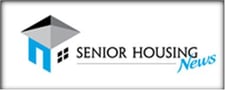 2012 will be a year of adaptation and evolution—not just survival—for the senior living industry, according to the editors of Senior Housing News. Here are 10 top trends that are likely to emerge during the next year.
1. Higher Acuity Levels – Acuity levels will rise as older adults delay their move to senior living settings either for economic reasons or because they are using a variety of supports to age in place. Providers may raise their rates to mitigate acuity-related risks or may adopt admission policies that reduce the number of high-acuity residents they serve.
2. Shift in Senior Living Definitions – Independent living settings will begin to resemble assisted living communities as more home and community-based services (HCBS) are introduced. Similarly, assisted living communities will function more like skilled nursing settings, while nursing homes will begin to serve as an alternative to hospitals for very ill seniors.
3. Expansion of Local Communities – Older adults will remain in their local communities for longer, but those communities will expand from a 10-mile to a 100-mile radius due to the growth of HCBS networks. Senior living communities and hospitals will work together to create a continuum of care that serves older adults for life.
4. New Housing Models – Multigenerational housing, senior villages, co-housing and other communal living solutions will continue to evolve as a way to reduce housing costs.
5. Affordable, Assisted Living – Discussions about the future of Medicare and Medicaid will spotlight the need for affordable, assisted living for low-income Americans. Congress and state legislatures will feel pressure to provide interagency solutions that help bridge the gap between housing and care settings.
6. Senior Care Technology Goes Mainstream – Personal Emergency Response Systems and remote monitoring technologies will become more prevalent in the year ahead. Cable television operators will have a strong opportunity to deliver telehealth and remote monitoring services to less tech-savvy seniors through their televisions.
7. Real Estate Land Rush – Demand for independent living communities may increase as the housing market recovers and home sales provide capital that older adults can use to move. Low financing rates will help make new acquisitions more attractive, but competition for prime locations will intensify.
8. Low Interest Rates for Senior Housing – Senior housing providers will be able to lock in low interest rates over the next 12-18 months as banks loosen up their underwriting requirements. More banks will look at smaller or less-experienced operators in an effort to expand their lending.
9. Lower Net Worth but More Insurance - The 55-and-older population is unlikely to improve its net worth over the next year. Yet, aging services organizations will find that more new residents have a well-balanced retirement plan that includes long-term care insurance.
10. Staffing Challenges – The demand for qualified aging services professionals will increase and will provide upward pressure on wages. Federal and local agencies will be called upon to help senior living organizations meet employee development challenges. These organizations will need to make career development a higher priority.
----------------
**Article taken from the January 18, 2012 issue of 'Senior Housing News'. Complete credit of this article goes to published author-Geralyn Magan. Article added to Heritage Healthcare website to provide valuable and beneficial information to our Associates and Customers.