SHINE! Full Spectrum Health & Wellness offers a turnkey approach for senior living providers, solving many of today's toughest challenges.



Our robust, onsite therapy & wellness programs help attract new move-ins, enhance the quality of resident experience while minimizing the risk of declines & move-outs, and support your community staff with enhanced programming.
SHINE! Full Spectrum Health & Wellness, a proven team-based wellness program, keeps your residents thriving and engaged with a variety of vibrant activities that spark interest, and offer educational opportunities, and resident fulfillment. Grounded in the 6 Dimensions of Wellness, SHINE! Wellness promotes optimal health in body, mind, and spirit.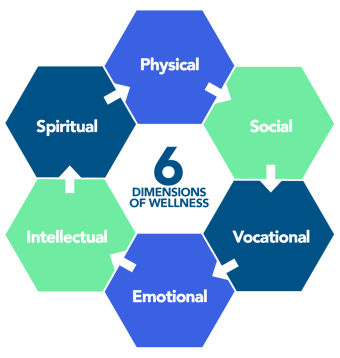 Programs
Our SHINE! Wellness Programs are designed to promote health and wellness through exercise and education for seniors who want to remain active and maintain independence as they age in place.
Discovery Series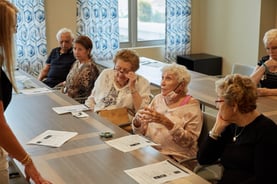 Monthly education and engagement series that fosters healthier, active lifestyles featuring hundreds of health and wellness-related topics. Dynamic, interactive presentations focus on relevant topics such as:
Low Vision & Hearing Challenges
Arthritis & Joint Health
Healthy Back
Heart Health
Pain Management
Brain Fitness
Balance & Fall Prevention
Communication & Socialization
Diabetes, Neuropathy & Foot Care
and Many More
Health Literacy Series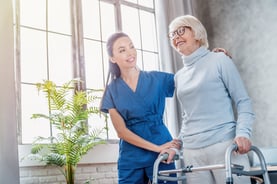 Inspires & informs those with chronic ailments to better manage medical conditions ongoing through one-on-one education, lecture style, or in the form of resident support groups for those with like diagnoses. Health Literacy programs are specific to the physical, social, and intellectual growth & wellbeing
and include specific guidance for:
Arthritis & Joint replacement
Pain Management
Congestive Heart Failure
Diabetes
Dementia
Parkinson's
and Many More
Comprehensive Health & Wellness Assessment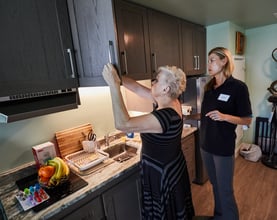 Comprehensive Health & Wellness Assessments are offered as a way identify risk factors in order to customize plans with specific goals to maintain strength, balance, energy, motivation & independence.
Benchmark scores can be tracked and compared annually to better assist with specific resident needs and to foster aging in place.
HealthyFIT Wellness Sessions
The HealthyFIT personal training program focuses on providing in person or virtual exercise activities to assist in maintaining the current level of function after skilled therapy services have ended or anytime senior living residents need assistance with maintaining their current level of function.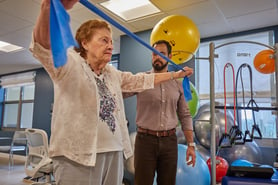 Private pay, one-on-one personal training, fitness and/or wellness sessions featuring personalized plans to maintain current function & abilities. Customized sessions may include any combination of the six dimensions of wellness, include frequencies/durations that are resident/family-driven, and are designed by registered therapists. PT, OT, and ST options are available.
Wellness Outcomes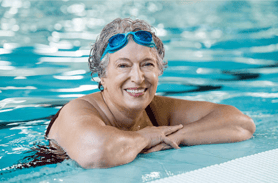 SHINE! Wellness provides quarterly and trended data based on the wellness outcomes tracking system. The outcomes are tracked by a management database and measures how well the SHINE! Wellness programs are
being used and what value it brings to your residents.
This benchmarking system provides outcomes that are community, setting, and/or resident specific, including:
Health and Wellness Assessment Outcomes

Wellness Class Attendance/Engagement

HealthyFIT Wellness Sessions Utilization

Discovery Series Attendance/Engagement

Resident Satisfaction Score
Leveraging Relationships
HealthPRO Heritage focuses on establishing and maintaining nationally and regionally-based vetted channel partnerships for success in post-acute and senior living care networks including but not limited to physicians, nurse practitioners, technology, and telehealth. The result is relationships that are vetted and proven to meet the needs of today for therapy, fall prevention, reimbursement optimization, and more.
---
SHINE! Full Spectrum Health & Wellness Providing Wellness Expertise for Today's Senior Challenges
Have questions or want to learn more about SHINE? Fill out the form below and one of our wellness experts will get in touch with you.