Welcome to the HealthPRO Heritage Blog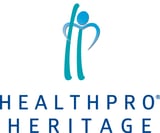 As the PAC industry anticipates yet another change in July 2016 with the revision of the CMS "5-Star Rating System," HealthPRO®/Heritage offers an innovative, solutions-oriented approach for PAC operators based on (1) a keen understanding of how the "5-Star Rating System" works, and (2) expertise in developing impactful clinical initiatives and programs that ultimately enhance key drivers of quality care.
Background
PAC operators who are focused on how to either maintain or improve their Star Rating have good reason to be concerned. The original purpose for the "5-Star Rating" system was to provide residents and their families with an easy way to assess nursing home quality, and make meaningful distinctions between high and low performing nursing homes.
However, with the onset of healthcare reform and value-based purchasing, a facility's 5-Star Rating has other ramifications. For example, in order to participate in CJR, a facility must have maintained a 3-Star Rating or better for 7 out of the last 12 months. Likewise, a facility's Star Rating will likely have a significant impact on being included in ACO partnerships and bundled payment initiatives. While earning a 4 or 5 Star Rating has always been a nice advantage, the 5-Star Rating may likely effect a facility's ability to survive in today's era of health care reform!
The "5-Star Rating System" is based on three objective assessments:
The facility's three most recent health inspections;
Measures based on appropriate staffing levels;
As of July 1, 2016, sixteen different Quality Measures, or "QMs" that reflect clinical outcomes for both Short-Stay and Long-Stay residents.
More About Quality Measures: Test Your QM IQ
Up until now, CMS assessed all Quality Measures (listed below) based on a facility's self-reported clinical data via MDS assessments for long-stay and short-stay residents:
Long-Stay Measures for percent of residents with:
Increased need for help with ADLS
Pressure ulcers
Physical restraints
Urinary tract infections
Moderate to severe pain
One or more falls with major injury
Antipsychotic medication use
Short-Stay Measures for percent of residents with:
Ulcers that are new or worsened
Moderate to severe pain
Antipsychotic medication use
As of July 2016, two important changes will take place:
(1)
CMS will take into account five additional Quality Measures, and
(2)
in some instances, QM performance will be based on Medicare billing (rather than only the MDS assessments). This has important implications because facility staff must understand coding nuances to avoid mistakes that could result in poor QM ratings and subsequently low 5-Star Ratings. For example, as with coding for UTI, pressure ulcers, and falls with fractures, these areas specifically have detailed criteria outlined in the RAI manual and could lead to incorrect scoring if not followed exactly.
The new Quality Measures to be added include one more Long-Stay measure for percent of residents whose ability to move worsened and four Short-Stay measures for percent of residents:
Needing rehospitalization
Needing an ER visit
Returning to home
Who had improved function
The "Roadmap" for Improving/Maintaining an Optimal 5-Star Rating
HealthPRO®/Heritage views these changes in the 5-Star Rating System as a "roadmap" for how to best satisfy CMS-defined requisites AND boost quality of patient care. Our approach has focused on designing and implementing robust, therapy-driven clinical programs and initiatives which directly align with the criteria reflected in CMS's Quality Measures. By linking these evidence-based practices with the expectations defined in each of the 16 QMs, our customers become more strategic and intentional in how they can drive their Star Rating. The results of this direct approach have been overwhelmingly positive; with stronger evidence-based programming and the proper tools in place, facilities are able to better track and report out on improved quality of care that serves to directly impact Star Ratings.
Clinical programs and assessment tools should be implemented to specifically address each of the 16 Quality Measures. For example, HealthPRO®/Heritage works to customize clinical strategies for each of the following five QMs with associated clinical solutions. These examples should serve to demonstrate a straightforward approach to linking CMS's expectations with executing on clinical resources.
To manage ulcers/wounds
HealthPRO/Heritage's sophisticated "Wound Care Program" with most up-to-date, evidence-based treatment protocols
Experts in wound care on staff
Use of "PUSH Tool"
Support to capture appropriate billing
To address UTI
HealthPRO/Heritage's own "Incontinence Program"
HealthPRO®/Heritage leads an interdisciplinary approach to ensure UTI symptoms are tracked
Support to appropriately capture/code so as to ensure appropriate billing
To mitigate unnecessary Rehospitalization
Because the most common reason for rehospitalization is medication-related, HealthPRO/Heritage offers comprehensive medicaiton management training forresidents
Training / Implementation of "MedMaide" (Medication Management Instrument for Deficiencies in the Elderly)
Falls
"Defying Gravity" is HealthPRO/Heritage's proprietary program; it offers sophisticated training for all staff on issues related to mitigating risk of falls.
Tools to assess balance, fall risk, etc. are used to capture, track and manage
Pain
Advanced manual therapy techniques
State-of-the-art modalities
Robust pain assesssment tools
Interdisciplinary strategies, as with coordinating with nursing on timing of medication
Five More Tips for a Five Star Rating
HealthPRO®/Heritage remains dedicated to executing on unique strategies that will continue to support key success drivers that impact Star Ratings. For example:
1)
HealthPRO®/Heritage recommends knowing details related to your current 5-Star Rating and how your facility is being benchmarked against peers. This information is readily available (as with a subscription to Avalere) and should be a critical piece of the puzzle for any strategic plan.
2)
Now that some QMs will be based on Medicare billing, accuracy of how these interventions are coded is more important than ever. For example, HealthPRO®/Heritage recommends a clean, triple check process that may require interdepartmental collaboration and consultation with the facility's EMR vendor. Additionally, staff training and revision in QA procedures may be necessary.
3)
Leverage/share information about strategies in place so as to build credibility and establish the perception of meeting the expectations of what a "preferred partner" and/or "high quality care center" can offer a cross continuum partnership.
4)
The importance of a well-coordinated, interdisciplinary approach is the foundation on which a facility can build a better Star Rating. Nursing and rehab teams must work together to ensure care redesign strategies take hold and to avoid duplication of services. Shared assessment tools and standards of care must be aligned, as well as skilled documentation practices (especially in the referral process) are also important.
5)
It is perhaps unconventional for a therapy management firm to claim they can help improve their clients' 5 Star Rating. On the contrary, HealthPRO®/Heritage is committed to helping our post-acute care operators to deliberately optimize their 5 Star Rating, one Quality Measure at a time!
Think outside the box and engage with HealthPRO®/Heritage to strategize on how to enhance your own 5-Star Rating. Contact us today!
Read More