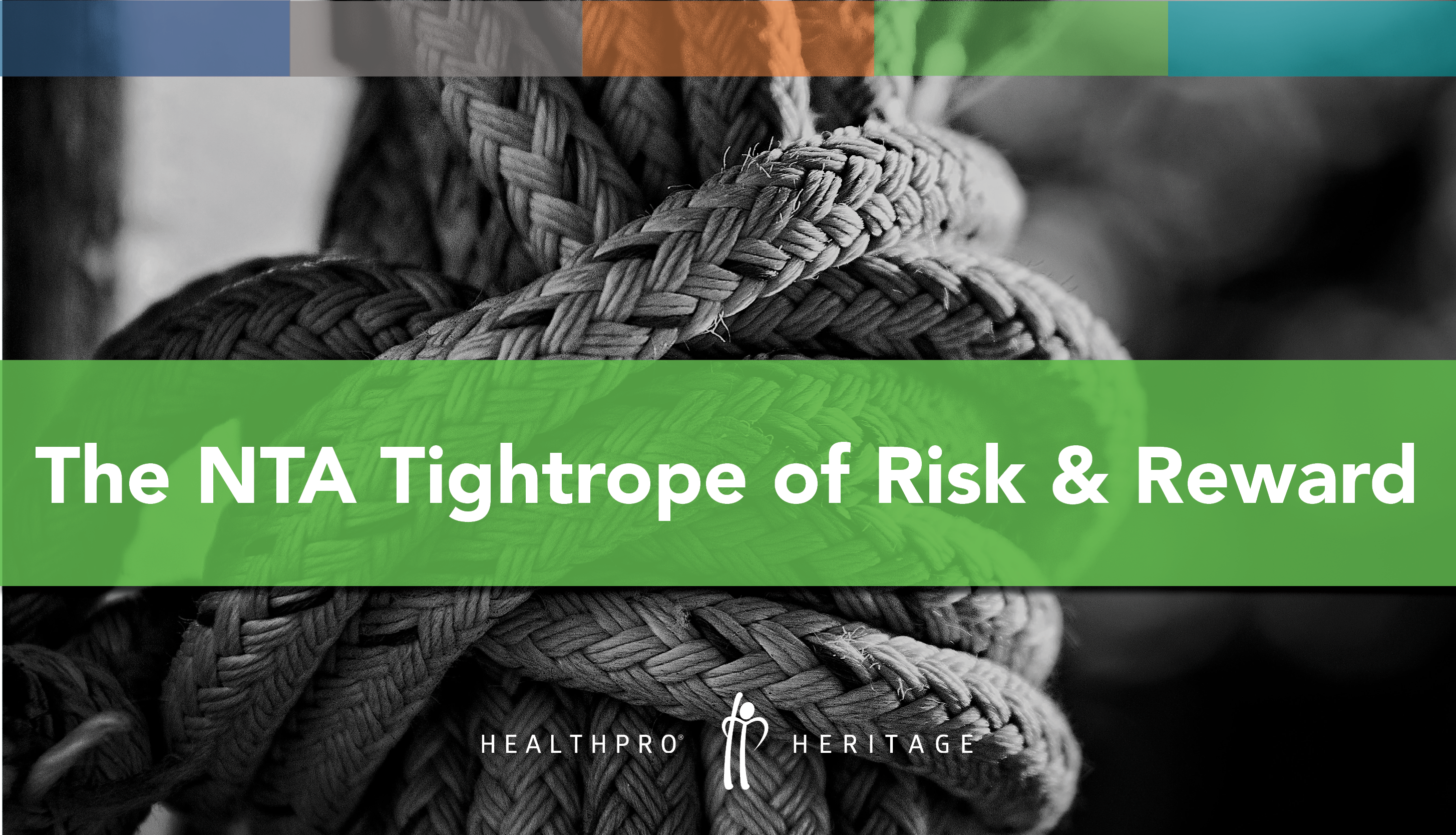 Reminder: HealthPRO® Heritage customers can participate in the second webinar of our PDPM University series:
DEEP DIVE INTO NTA AND NURSING COMPONENTS • 1pm EST
Contact education@healthpro-heritage.com for more information.
---

Under PDPM, CMS has broken the singular nursing component of RUG-IV into two separate components – Nursing and Non-Therapy Ancillary (NTA) – to adeptly account for the wide-ranging variations within the skilled population. This change represents a very different and much-needed approach to efficiently managing patients with higher complexity and/or multiple conditions. It also opens many doors of opportunity for providers and patients alike. For example, providers will now be able to identify specific groups of conditions – and subsequently build specialized care programs recognized by referring hospitals as best practice.
So this all makes sense, and there's nothing to worry about. Right? Not so fast!
Read More