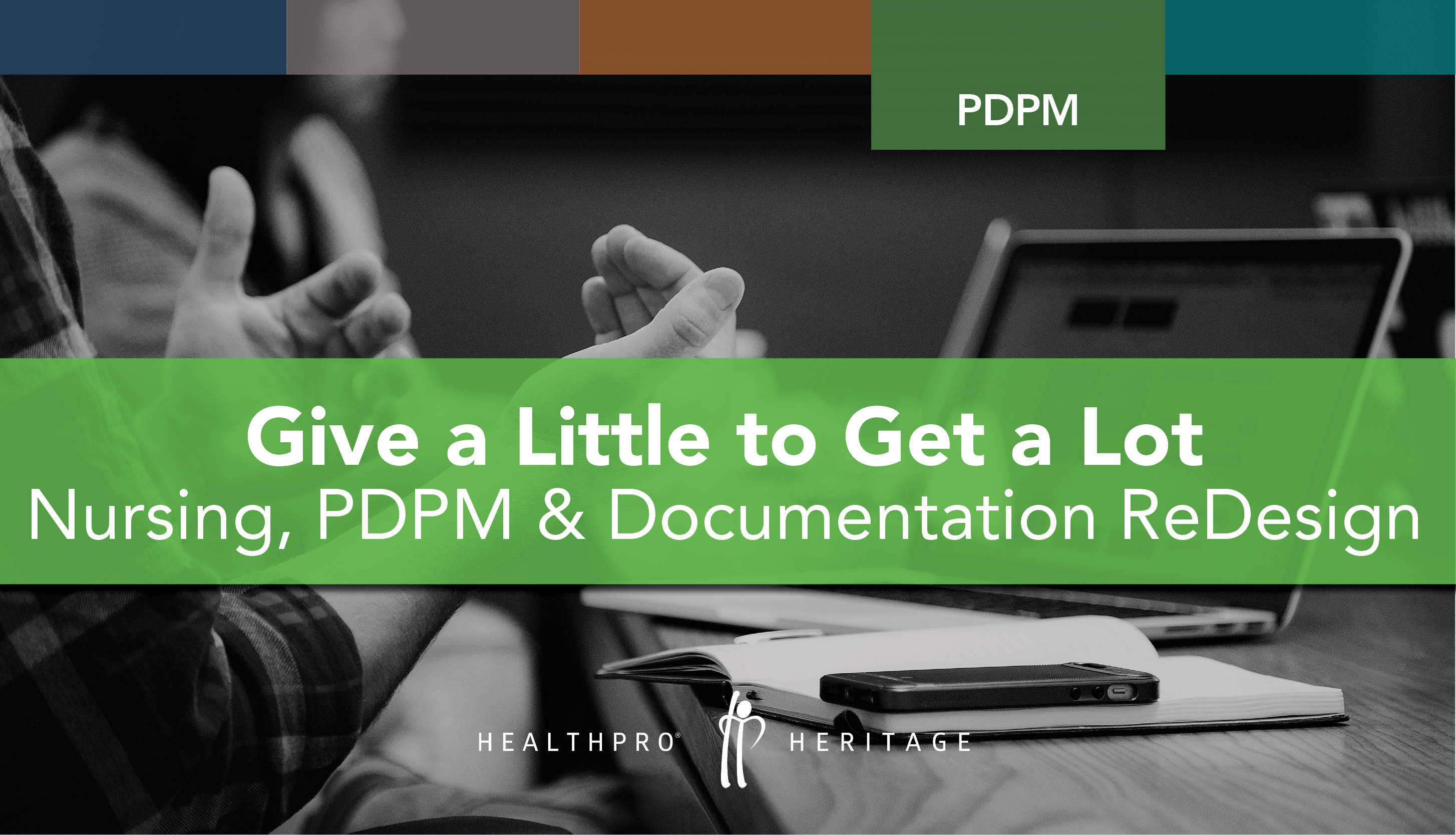 CEOs, NHAs, and DONs take note! With the new PDPM paradigm, you'll be asking your nurses to:
Continue to drive quality measures, star ratings, survey results, satisfaction scores, etc.
Care for higher acuity patients; and
Adopt very different documentation practices.
All of these requisites are vitally important to your facility's success under PDPM. But perhaps the most challenging change for Nursing teams (who really just want to be patient caretakers, right?) will be #3 on this list.
Read More