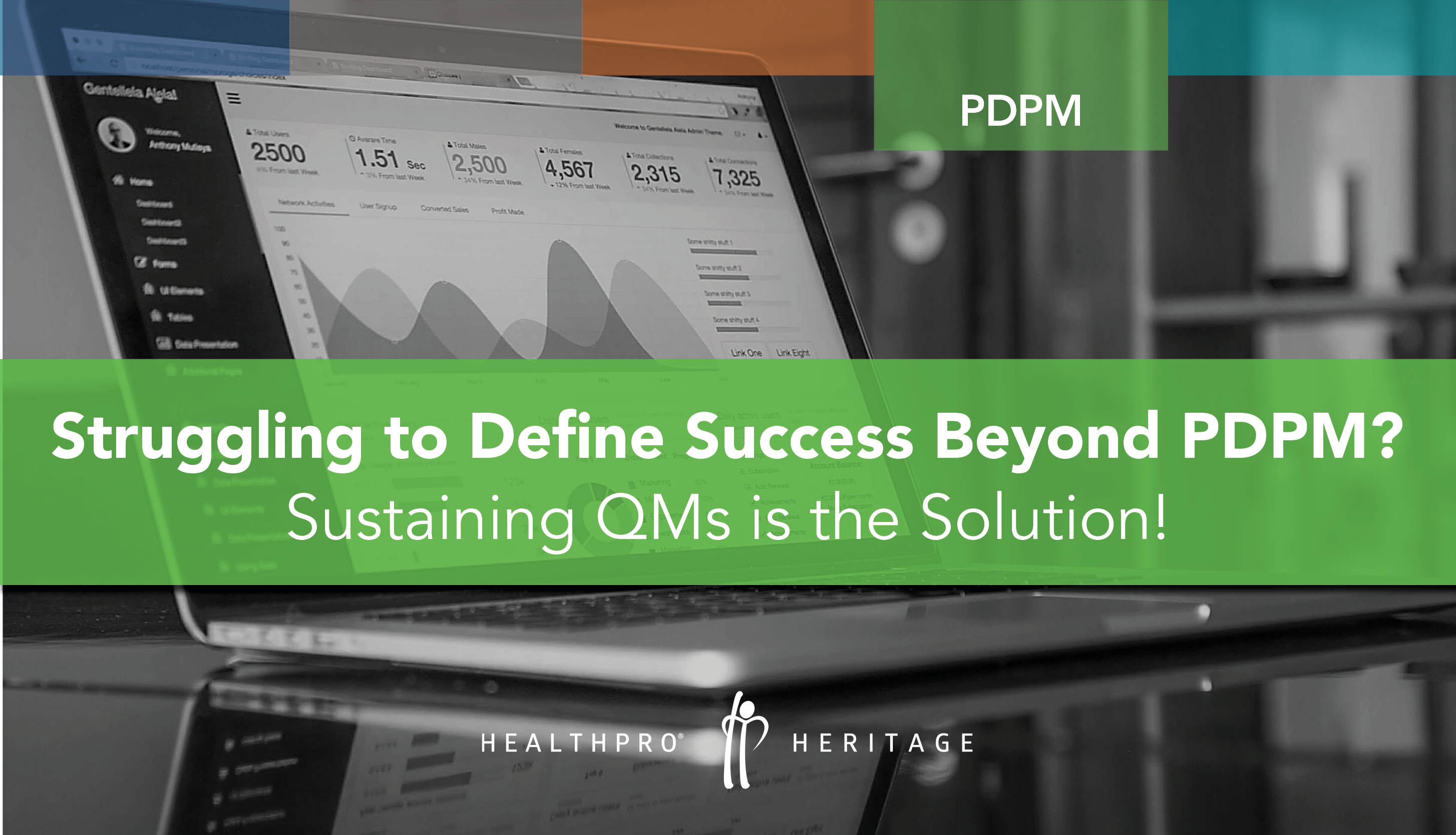 SNFs have been bombarded with changes to many key performance indicators – such as Quality Measures, Five Star Ratings and the Quality Reporting Program – and will be expected to sustain and even grow quality improvements over time. Read up on all the new changes here. (And have you heard the latest: CMS recently implemented a process whereby the QM thresholds will increase by 50% of the average rate of improvement in QM scores.)
Based on these obvious smoke signals from CMS, the industry pundits foresee: Quality Measures just might be CMS's way of monitoring for appropriate levels of skilled rehabilitation services after the October 1 transition to PDPM.
In light of this prediction, consider your facility's QM performance in highly monitored areas – such as skin integrity, falls, ADL performance, weight loss, functional mobility, pain, etc.

Ask: Are these areas recurrent concerns for your SNF?
If so, HealthPRO Heritage advises:
Read More