Beyond PDGM. Beyond Therapy. Beyond Ordinary.
We've PREPARED for the transition to PDGM and have been helping partner agencies EXECUTE on key competencies. Now it's time to SUCCEED with support from our robust PDGM resource models. We've raised the bar on traditional of what it means to be a partner.
Check out our comprehensive resources below – focused on strategy, education, and expedited execution for PDGM & Beyond!


Functional Scoring and Delivering Outcomes*

Marketing Opportunities from PDGM*

Therapy's Role in PDGM*

Safe Transitions and Re-Hospitalization Mitigation*

PDGM 201: Higher Level Strategy Opportunities for Success*

Care Pathways*

Transitional Planning*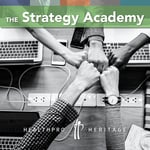 To Admit Or Not To Admit SNF - Hospital Partnerships

Road To Re - Opening

COVID - 19 Infection Control And Survey Preparedness

COVID - 19 Recovery Units Operations From The Front - Line

Navigating the Perfect Storm Amidst COVID-19

Home Health Regulatory Updates

Virtual Symposium For Healthcare Leaders On COVID - 19

Accelerated Medicare Payments

Home Health COVID-19 Considerations

How COVID-19 Changed The SNF Quality Reporting Landscape

COVID - 19 Consideration
Looking for a partner to educate and guide your community with the PDGM transition?