Compliance
At HealthPRO Heritage, we raise the bar on compliance standards.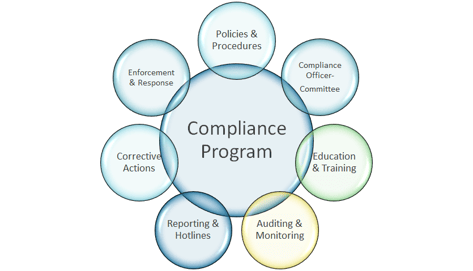 In today's high-risk audit environment, a committed focus on compliance is vital to successful growth. Our differentiated focus on compliance programming is the very foundation on which HealthPRO Heritage was built.

On behalf of the clients we serve, we continue to raise the bar by integrating ethical clinical practices and proactive risk mitigation as a fundamental component of every therapy program. This is one reason why we are an industry-leader in issues related to compliance.
We assure clinical and operational compliance and maintain regulatory and reimbursement integrity through both policies and practice management strategies. Our teams work collaboratively to conduct comprehensive reviews in all practice settings in order to assess and analyze clinical practice standards and mitigate risk areas.
Our differentiated compliance approach conclusively produces sustainable, positive bottom line results. Advantages of our extensive oversight include:
HealthPRO Heritage was the first in the industry to invest in certifying its Chief Compliance Officer through the Health Care Compliance Association.
Our Compliance & Quality Assurance Team consists of nationally recognized experts on Defensible Documentation; SNF Scrutiny; Provider Preparation; & Denial Management.
Our unique, proactive processes minimize risk on the front-end versus the industry-standard "denial management" approach.
No other therapy company offers such an aggressive Manual Medicare Part B Review (MMBR) & PPS tool to support the care management process.
Ongoing, in-depth auditing, and high level training & education, including 650+ hours of available continuing education, ensures staff is continually supported.
Collaboration with your interdisciplinary team to evaluate potential risks associated with nursing documentation or MDS coordination that may affect therapy compliance.
Capability to rapidly integrate regulatory changes into practice, keeping you ahead of the curve and assuring compliance with regulatory requirements.
Our extraordinary compliance program is top-notch.
Contact us today at 410.667.7200 or email us at info@healthpro-heritage.com to learn more.